long time no see myblog!お久しぶりです!
times past so fast...
recent news...?
wrote letters to my friends!!will go to postoffice after the rain.
I had a trouble with my mama-friend.just,I dont want to talk with her.If I talk something,she talks it to the others.just like that.so stopped talking.
I got a friend who came from India,and her daughter is same age as my daughter.I like her:)she's nice!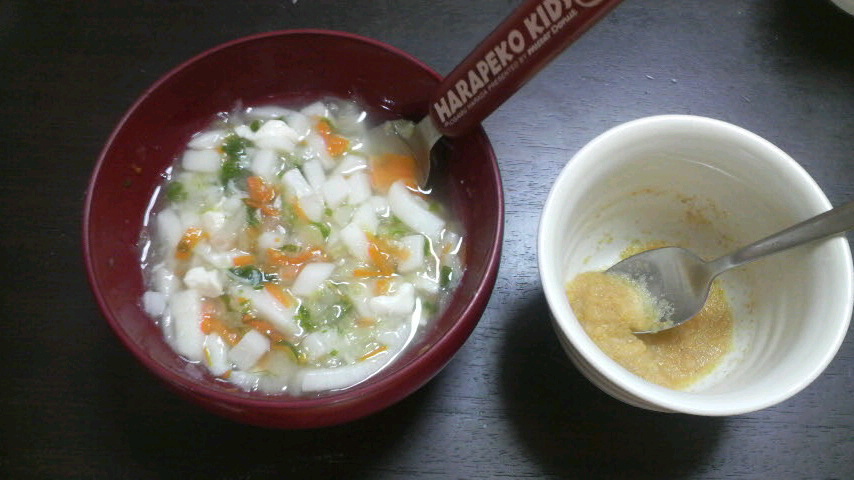 about baby food,she eats only a half.or ...do I make too much?should I check the glams?hmmm this is todays dinner.Udon with vegetable and white fish.and liver paste for baby.didnt eat all...:(